We've streamlined the process for adding and verifying new users to both your and your customer's platform - making it quicker for everyone involved.

What's changed?
We're simplified the process of adding a new user to your account or your customer's account, all you have to do is create a ticket via the 'Get in touch' widget in the Currencycloud Direct platform and we'll take it from there!


When can I start using this new process?

The new process is up and running now.
How do I make a request?
If you'd like to add a new user to your account, submit a request via the Currencycloud Direct platform by creating a 'Manage my Account' ticket and selecting the type 'Request a New Contact'. Submit all the relevant information with your request including the user's full name, date of birth, residential address, email, and job title.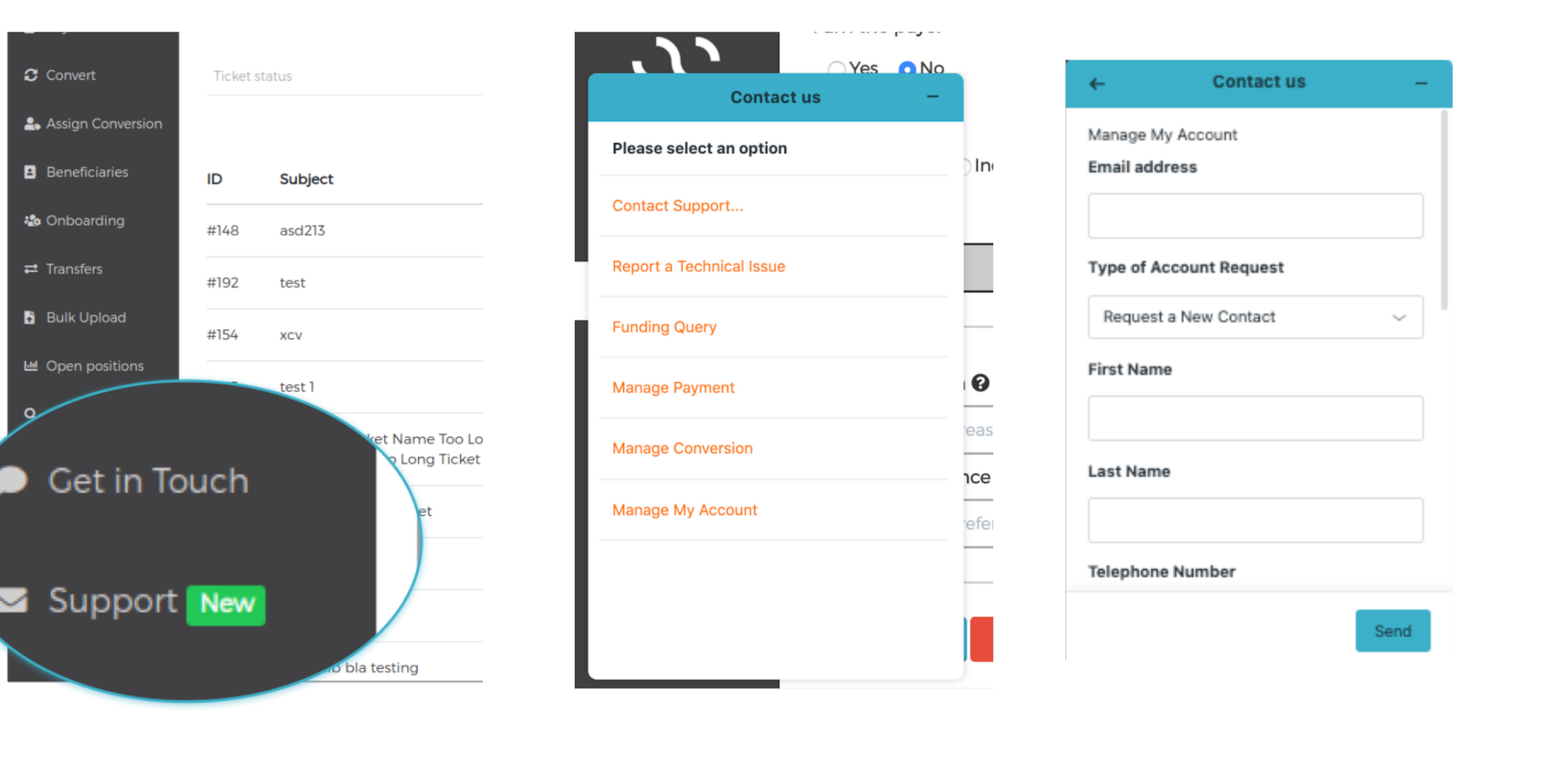 For the request to be processed, it needs to be completed and submitted by an authorized Admin for your company.
How do I add users to my customer's account?
Follow the same process and create a request via Currencycloud Direct. When submitting a request to add a user to your customer's account make sure you add a copy of the original email request sent from your customer. Your customer in the email must be a Director or Shareholder of the company for this to be processed successfully.